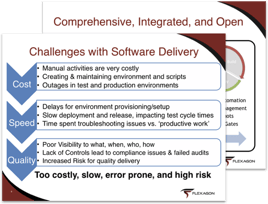 Oracle APEX lacks CI/CD and Release Orchestration capabilities. The result? Manual activities to deploy and track APEX application and artifacts such as PL/SQL and ORDS across environments.
There IS a way to be more productive and efficient!
In this webinar you will learn how to:
Automatically export APEX applications and optionally commit to an SCM (such as Git or SVN)
Selectively import an entire application or individual pages
Adopt Continuous Integration and Continuous Delivery pipelines
Gain traceability of changes across all environments
See how FlexDeploy can automate your APEX processes to increase your speed, productivity, and happiness!