Learn how to deliver better quality software faster, with less cost and risk.
---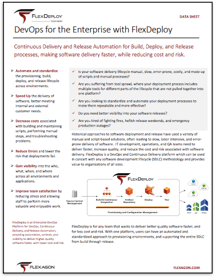 ➢ Automate and standardize the provisioning, build, deploy, and release lifecycle across environments.
➢ Speed up the delivery of software, better meeting internal and external customer needs.
➢ Decrease costs associated with building and maintaining scripts, performing manual steps, and troubleshooting problems.
➢ Reduce errors and lower the risk that deployments fail.
Discover how FlexDeploy helps shorten the software delivery lifecycle, reduce manual processes, and save your organization time and money
Fill out the form to download the FlexDeploy Datasheet.
---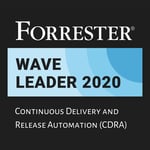 Flexagon was recently recognized in The Forrester Wave™ for Continuous Delivery & Release Automation, Q2 2020, for our complete pipeline automation solution, including both build and deploy.