2020 State of DevOps Report
---
In this eBook you'll discover: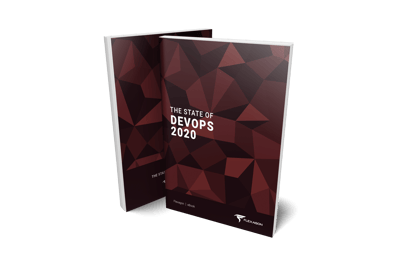 ➢ Benefits of DevOps in 2020.
➢ Challenges to prepare for.
➢ Trends and market forces.
➢ Best practices for DevOps in 2020.
➢ Success Plans for implementation.
As organizations progress toward DevOps adoption and maturity, the benefits of DevOps will only increase with new tools, strategies, and technologies to support the journey. A company that is implementing DevOps must ensure that they have laid the correct foundation for a large-scale cultural shift, with the correct people and processes in place to support it.
Download the free 2020 State of DevOps report today.